HKCBA Toronto GTA Section -
Lunch and Learn Series
Be a Media and PR Pro....with Teresa Kruze
Insider Secrets to getting on TV, Radio, Newspaper and Magazines
Veteran Broadcaster and Producer Teresa Kruze (CTV/CP24, City-TV, TSN, YesTV, 680News, Chatelaine Magazine and Metro News) has worked in the media for over twenty-five years appearing on television, radio, and writing for magazines and newspapers. As a reporter, she has worked beside some of the best Assignment Editors in the business and observed on a daily basis what stories made it to air and what press releases ended up in the garbage bin or deleted file. Now she is going to share her knowledge to help business owners, professionally promote their company or events in the media.
In this informative Mastermind workshop, you will learn the following:
How to find your Media Hook (It's not enough to have a company, product or service)

How to get past the Gatekeepers (They can be tough to deal with and like to say NO)

Who to talk to in a newsroom to get results (TV is different from Radio and Print)

When to make your Story Pitch (no one is using a press release anymore)

Insider Tricks and Secrets to look and sound professional in front of any camera or microphone
* Lunch will be served *


Here's what people are saying about Teresa Kruze....
"I contacted Teresa about the relevancy of the Belt and Road Initiative for Canada and the visit to Toronto of our HKTDC Research Director, Nicholas Kwan who is knowledgeable about the Initiative. Within 24 hours, Teresa got Nicolas on BNN for a National television interview and 680News on the radio. They liked the interview so much that they ran it across Canada the following weekend. Teresa has amazing knowledge and contacts in the Media Industry and is extremely professional. I have no hesitation to recommend her to anyone who is looking for services relating to working with the media."
Andrew Yui
Director, Canada, Hong Kong Trade Development Council
"If you are in business, attending this event is imperative for you. Teresa is BRILLIANT!"
Jo-Ann Vacing-Dibblee
Best-selling Author
"The information Teresa provided was relevant and practical, allowing me to leave the event with clear ideas to be implemented in my business."
Richard James
FlyPress Films
"Teresa's thorough and informative presentation fired up my imagination so much that I will never look at any news media, written or otherwise, the same way again. She was outstanding!"
WalterAiello
Colosseum Online Inc.
"The day after I participated in Teresa's Workshop, I contacted a newspaper in the way she explained, followed up with them the next day and they asked to book me for an interview. Teresa, all of your hard work in television and radio and your desire to help others is having that "ripple effect" that we all desire. Thank you for the gift of you."
Meredith Deasley
Author, Speaker, Pediatric Nutritionist
----------------------------------------------------------------------------------------------
To register, please fill out this form and send it to us via one of the following methods: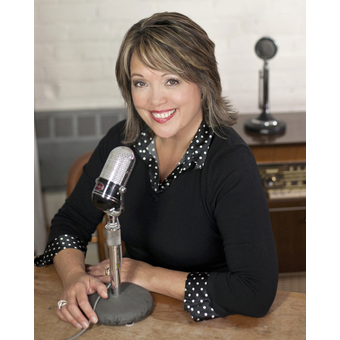 9 Temperance St, Toronto, ON M5H 1Y6, Canada