A Message from the President of HKCBA Toronto GTA
Dear HKCBA Toronto GTA members and friends,

The Hong Kong-Canada Business Association ("HKCBA") is a non-profit, volunteer-based and -driven organization established in 1984 to provide networking opportunities for business people in Canada who are interested in promoting trade and business links between Canada and Hong Kong, and through Hong Kong to the rest of China, Asia and Europe via the Belt and Road Initiative (BRI).  Currently, HKCBA has approximately 700 members within eight other active sections (chapters) across Canada - Vancouver, Calgary, Edmonton, Winnipeg, Toronto, Ottawa, Montreal and Halifax.

HKCBA is a founding member of the Federation of Hong Kong Business Associations Worldwide - a unique network of 41 Hong Kong Business Associations in 30 countries with over 13,000 individual members. Through the Federation, members of the HKCBA have a point of contact and a source of local trade information in these 30 countries.

Our HKCBA Toronto GTA Section is now in its 37th year of continually striving to provide value to our members and to present them with exciting opportunities for networking and engagement, information exchange, and for celebrating the success of Canadian companies that have successfully expanded to Hong Kong, China and South-East Asia. 

Our HKCBA works closely with and relies importantly on the close involvement and support of all our members, partners and friends, including and very importantly the very supportive members of our "Hong Kong Family in Canada:" 
The 

Hong Kong Economic & Trade Office (HKETO)

The 

Hong Kong Trade Development Council (HKTDC)

Invest Hong Kong

 (INVHK)

T

he Hong Kong Tourism Board (HKTB) and 

Cathay Pacific Airways Limited

.

We are again enjoying another very busy, successful year – with several business networking workshops, luncheons, and other business activities, including our very important annual Chinese New Year Ball, and Golf Tournament and Dinner.

We work to match our event themes and objectives closely to the "priorities" of Hong Kong and Canadian businesses – at this time we are focusing much attention on the most important Belt and Road Initiative - which is a high priority of the Hong Kong Government – and China.

Each year, we encourage and promote the unique opportunities available to our members and friends by participating in the very important and beneficial HKTDC Trade Shows throughout the year.  Several of these very important "Windows of Opportunity" have special Canadian Missions. In 2019, there were:
The

Asian Financial Forum in January

The

Belt and Road Summit in Hong Kong in September

The

Asian Logistics and Maritime Conference in November

IP Asia

in November, etc.
(a full listing of these excellent HKTDC "Windows of Opportunity" is available here)
Our special HKCBA NexToronto is a growing group of young professionals and students who are indeed the future of our HKCBA.  We value their insight, enthusiasm and involvement. We thank them for their commitment to , and to Hong Kong, we offer them every possible support, and we wish them continued success.

Thank you for your interest in our HKCBA Toronto GTA Section. We encourage and welcome your participation, involvement and support, and we look forward to working with you and in assisting you to do business with and through Hong Kong!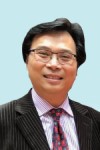 Joseph Chaung
President
HKCBA GTA Section