Event Details
PLEASE BOOK YOUR FOURSOME NOW – plan now to join us for our HKCBA 20thAnnual Golf Day
At our exciting new Thornhill Golf & Country Club venue:
"As one of Canada's most historic and renowned private golf clubs, The Thornhill Club is a Stanley Thompson designed facility, conveniently located in the heart of Toronto. The Thornhill Club takes pride in its innovative approach to cuisine and the environment, where members enjoy a year round experience. With golf, tennis, curling, fitness, yoga and more, families make The Thornhill Club their home away from home."
TIME: Registration: 11:30 A.M.
Shotgun Tee-Off: 12:30 P.M. SHARP
Dinner: 6:00 P.M. with cash bar
FORMAT: Four Person Best Ball
Please note: Single golfers will be joined into foursomes, wherever possible.
Lots of Prizes, including a GRAND PRIZE DRAW
for two return Premium Economy tickets
Toronto-Hong Kong compliments of:

PLATINUM PARTNER
$ 2,500.00 plus HST

ONE HOLE PARTNER PACKAGE
CORPORATE BANNER DISPLAY AT FIRST TEE - AND RECEPTION AND DINNER AREAS
INCLUDE LOGO IN OUR ROLLING "THANK YOU" SLIDESHOW OF PARTNER LOGOS
VERBAL RECOGNITION AT DINNER
---
PRIZE PARTNER
$ 1,500.00 plus HST

ONE HOLE PARTNER PACKAGE
CORPORATE BANNER IN RECEPTION AREA
PARTICIPATION IN GOLF PRIZE PRESENTATIONS
INCLUDE LOGO IN OUR ROLLING "THANK YOU" SLIDESHOW OF PARTNER LOGOS
VERBAL RECOGNITION AT DINNER
---
DINNER PARTNER
$ 1,000.00 plus HST

ONE HOLE PARTNER PACKAGE
CORPORATE BANNER IN RECEPTION AREA
LOGO/NOTICE ON DINNER TABLES
INCLUDE LOGO IN OUR ROLLING "THANK YOU" SLIDESHOW OF PARTNER LOGOS
VERBAL RECOGNITION AT DINNER
---
LUNCH PARTNER
$ 1,000.00 plus HST

ONE HOLE PARTNER PACKAGE
CORPORATE BANNER IN LUNCH AREA
SPECIAL RECOGNITION ON LUNCH TICKETS – AND AT REGISTRATION AREA
INCLUDE LOGO IN OUR ROLLING "THANK YOU" SLIDESHOW OF PARTNER LOGOS
VERBAL RECOGNITION AT DINNER
---
PHOTOGRAPHY PARTNER
$ 1,500.00 plus HST

CORPORATE BANNER IN RECEPTION AREA
LOGO STICKER ON PHOTOGRAPHS
INCLUDE LOGO IN OUR ROLLING "THANK YOU" SLIDESHOW OF PARTNER LOGOS
VERBAL RECOGNITION AT DINNER
---
HOLE PARTNERS
$ 250.00 plus HST

SIGN ON GOLF HOLE
MENTION ON DINNER TABLES
INCLUDE LOGO IN OUR ROLLING "THANK YOU" SLIDESHOW OF PARTNER LOGOS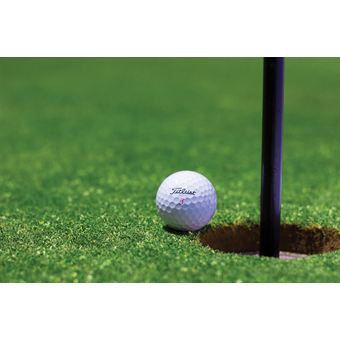 7994 Yonge Street, Thornhill