Event Details

2020 HKCBA 36th Annual Chinese New Year Ball
Celebrating the Year of the Rat
Saturday, February 8th, 2020
Le Parc Dining & Banquet | 8432 Leslie Street, Thornhill, ON
6:00 pm Reception | 7:30 pm Dinner | Formal Attire

Join the "HKCBA Family" and friends for a night of fun and celebration, and chances to win lots of Great Prizes on February 8th, 2020!
Champagne and Dim Sum Reception with Traditional Chinese Games

Traditional Lion Dance

Our special Fusion Dinner - Combining the best from the East and the West

The Michael Vieira Band

Celebrity MC's - Teresa Kruze and Jeffrey Shek

Lucky and Table Draw Prizes

Silent Auction Prizes

GRAND PRIZE DRAW – Be the lucky winner of TWO Round-Trip Premium Economy Flight Tickets on Cathay Pacific Airways between Toronto and Hong Kong, plus 3-night's stay at the Rosewood Hotel in Hong Kong and enjoy a Hong Kong Tourism Board TramOramic Tour and a Hong Kong Tourism Board Foodie Tour for Two!

Testimonial from one of our guests that attended the 2019 HKCBA Chinese New Year Ball:
"It was great pleasure to attend the HKCBA Chinese New Year Ball and I did have a great time and meet many friends as well. Looking forward to the next year celebration of the Chinese New Year!" - V.P

Click here for the registration form and please send to toronto@hkcba.com.
Any questions, please email us at toronto@hkcba.com.

Book Your Tables or Tickets Now For EARLY BIRD PRICING!
EARLY BIRD PRICING ENDS JANUARY 10, 2020.

2020 HKCBA 36th Annual Chinese New Year Ball
Celebrating the Year of the Rat
Le Parc Dining and Banquet | 8432 Leslie Street, Thornhill, ON L3T 7M6
6:00 pm Reception | 7:30 pm Dinner | Formal Attire
---
Download Sponsorship Package Here
TITLE SPONSOR
GRAND PRIZE
TWO PREMIUM ECONOMY RETURN TICKETS: TORONTO - HONG KONG
PARTICIPATION IN EYE DOTTING CEREMONY
SPECIAL MENTION IN PROGRAMME BOOK
CORPORATE BANNER DISPLAY IN RECEPTION AND DINNER AREAS
SPECIAL NOTICE ON ALL TABLES
INCLUDE LOGO IN OUR ROLLING "THANK YOU" SLIDESHOW OF SPONSOR LOGOS
ACTIVE CORPORATE LOGO ON ALL HKCBA 2020 CNY BALL PROMOTIONAL MATERIALS, LINKING TO SPONSORS WEBSITE
SPONSORS CORPORATE LOGO ON HKCBA TORONTO WEBSITE – CNY BALL SECTION
LUNCH AND LEARN WORKSHOP PARTICIPATION OPPORTUNITY
BRAND MENTION ON SOCIAL MEDIA PLATFORMS
VISIT SPONSORS OFFICE BY HKCBA EXECUTIVE COMMITTEE MEMBERS
---
THEME SPONSOR (AVAILABLE)
$10,000 plus HST
"CELEBRATING THE YEAR OF THE RAT" THEME PRESENTATION/DISPLAY
TWO (2) CORPORATE TABLES OF 10 – PRIME FRONT ROW LOCATION
PARTICIPATON IN EYE DOTTING CEREMONY
SPECIAL MENTION IN PROGRAMME BOOK
CORPORATE BANNER DISPLAY IN RECEPTION AND DINNER AREAS
SPECIAL NOTICE ON ALL TABLES
INCLUDE LOGO IN OUR ROLLING "THANK YOU" SLIDESHOW OF SPONSOR LOGOS
ACTIVE CORPORATE LOGO ON ALL HKCBA 2020 CNY BALL PROMOTIONAL MATERIALS, LINKING TO SPONSORS WEBSITE
SPONSORS CORPORATE LOGO ON HKCBA TORONTO WEBSITE – CNY BALL SECTION
LUNCH AND LEARN WORKSHOP PARTICIPATION OPPORTUNITY
BRAND MENTION ON SOCIAL MEDIA PLATFORMS
VISIT SPONSORS OFFICE BY HKCBA EXECUTIVE COMMITTEE MEMBERS
---
DIAMOND CORPORATE TABLE SPONSOR (AVAILABLE)
$5,000 plus HST
ONE (1) CORPORATE TABLE OF TEN – PRIME FRONT ROW LOCATION
PARTICIPATON IN EYE DOTTING CEREMONY
SPECIAL MENTION IN PROGRAMME BOOK
CORPORATE BANNER DISPLAY IN RECEPTION AND DINNER AREAS
SPECIAL NOTICE ON ALL TABLES
INCLUDE LOGO IN OUR ROLLING "THANK YOU" SLIDESHOW OF SPONSOR LOGOS
ACTIVE CORPORATE LOGO ON ALL HKCBA 2020 CNY BALL PROMOTIONAL MATERIALS, LINKING TO SPONSORS WEBSITE
SPONSORS CORPORATE LOGO ON HKCBA TORONTO WEBSITE – CNY BALL SECTION
LUNCH AND LEARN WORKSHOP PARTICIPATION OPPORTUNITY
BRAND MENTION ON SOCIAL MEDIA PLATFORMS
VISIT SPONSORS OFFICE BY HKCBA EXECUTIVE COMMITTEE MEMBERS
---
LION DANCE SPONSOR

PARTICIPATON IN EYE DOTTING CEREMONY
SPECIAL MENTION IN PROGRAMME BOOK
CORPORATE BANNER DISPLAY IN RECEPTION AREA
SPECIAL NOTICE ON ALL TABLES
CORPORATE LOGO IN PROGRAMME BOOK
INCLUDE LOGO IN OUR ROLLING "THANK YOU" SLIDESHOW OF SPONSOR LOGOS
ACTIVE CORPORATE LOGO ON ALL HKCBA 2020 CNY BALL PROMOTIONAL MATERIALS, LINKING TO SPONSORS WEBSITE
SPONSORS CORPORATE LOGO ON HKCBA TORONTO WEBSITE – CNY BALL SECTION
BRAND MENTION ON SOCIAL MEDIA PLATFORMS
VISIT SPONSORS OFFICE BY HKCBA EXECUTIVE COMMITTEE MEMBERS
---
TELUS PARTICIPATION SPONSOR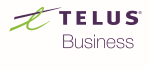 SIX (6) INDIVIDUAL REGISTRATION TICKETS FOR THE CHINESE NEW YEAR BALL
SPECIAL DISPLAY TABLE IN RECEPTION AREA (STAFFED BY TELUS – HANDOUTS, INFO SHEETS)
CORPORATE BANNER DISPLAY IN RECEPTION AREA
TELUS REPRESENTATIVE TO PARTICIPATE (WITH THE MC'S) IN SPECIAL "TELUS" LUCKY DRAW
CORPORATE LOGO IN PROGRAMME BOOK
CORPORATE LOGO IN OUR ROLLING "THANK YOU" SLIDESHOW OF SPONSOR LOGOS
ACTIVE CORPORATE LOGO ON ALL HKCBA 2020 CNY BALL PROMOTIONAL MATERIALS, LINKING TO SPONSORS WEBSITE
SPONSORS CORPORATE LOGO ON HKCBA TORONTO WEBSITE – CNY BALL SECTION
BRAND MENTION ON SOCIAL MEDIA PLATFORMS

---
BAND SPONSOR (AVAILABLE)
$2,000 plus HST
CORPORATE BANNER DISPLAY IN RECEPTION AREA
PARTICIPATON IN EYE DOTTING CEREMONY
SPECIAL MENTION IN PROGRAMME BOOK
SPECIAL NOTICE ON ALL TABLES
SIGNAGE ON BAND STAGE AREA
CORPORATE LOGO IN PROGRAMME BOOK
INCLUDE LOGO IN OUR ROLLING "THANK YOU" SLIDESHOW OF SPONSOR LOGOS
ACTIVE CORPORATE LOGO ON ALL HKCBA 2020 CNY BALL PROMOTIONAL MATERIALS, LINKING TO SPONSORS WEBSITE
SPONSORS CORPORATE LOGO ON HKCBA TORONTO WEBSITE – CNY BALL SECTION
BRAND MENTION ON SOCIAL MEDIA PLATFORMS
---
---
CREATIVE DESIGN

AND PRINTING SPONSOR
PARTICIPATON IN EYE DOTTING CEREMONY
SPECIAL MENTION IN PROGRAMME BOOK
CORPORATE BANNER DISPLAY IN RECEPTION AREA
CORPORATE LOGO IN PROGRAMME BOOK
INCLUDE LOGO IN OUR ROLLING "THANK YOU" SLIDESHOW OF SPONSOR LOGOS
ACTIVE CORPORATE LOGO ON ALL HKCBA 2020 CNY BALL PROMOTIONAL MATERIALS, LINKING TO SPONSORS WEBSITE
SPONSORS CORPORATE LOGO ON HKCBA TORONTO WEBSITE – CNY BALL SECTION
BRAND MENTION ON SOCIAL MEDIA PLATFORMS
---
TABLE CENTRE PIECE SPONSOR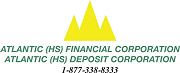 SPECIAL NOTICE ON ALL CENTRE PIECES
PARTICIPATON IN EYE DOTTING CEREMONY
SPECIAL MENTION IN PROGRAMME BOOK
CORPORATE BANNER DISPLAY IN RECEPTION AREA
CORPORATE LOGO IN PROGRAMME BOOK
INCLUDE LOGO IN OUR ROLLING "THANK YOU" SLIDESHOW OF SPONSOR LOGOS
ACTIVE CORPORATE LOGO ON ALL HKCBA 2020 CNY BALL PROMOTIONAL MATERIALS, LINKING TO SPONSORS WEBSITE
SPONSORS CORPORATE LOGO ON HKCBA TORONTO WEBSITE – CNY BALL SECTION
BRAND MENTION ON SOCIAL MEDIA PLATFORMS
---
ENTERTAINMENT SPONSOR (AVAILABLE)
$2,000 plus HST
SIGNAGE IN MAIN STAGE AREA
PARTICIPATON IN EYE DOTTING CEREMONY
SPECIAL MENTION IN PROGRAMME BOOK
CORPORATE BANNER DISPLAY IN RECEPTION AREA
CORPORATE LOGO IN PROGRAMME BOOK
INCLUDE LOGO IN OUR ROLLING "THANK YOU" SLIDESHOW OF SPONSOR LOGOS
ACTIVE CORPORATE LOGO ON ALL HKCBA 2020 CNY BALL PROMOTIONAL MATERIALS, LINKING TO SPONSORS WEBSITE
SPONSORS CORPORATE LOGO ON HKCBA TORONTO WEBSITE – CNY BALL SECTION
BRAND MENTION ON SOCIAL MEDIA PLATFORMS
---
HOUSE PRODUCTION SPONSOR (AVAILABLE)
$2,000 plus HST
PARTICIPATON IN EYE DOTTING CEREMONY
SPECIAL MENTION IN PROGRAMME BOOK
CORPORATE BANNER DISPLAY IN RECEPTION AREA
CORPORATE LOGO IN PROGRAMME BOOK
INCLUDE LOGO IN OUR ROLLING "THANK YOU" SLIDESHOW OF SPONSOR LOGOS
ACTIVE CORPORATE LOGO ON ALL HKCBA 2020 CNY BALL PROMOTIONAL MATERIALS, LINKING TO SPONSORS WEBSITE
SPONSORS CORPORATE LOGO ON HKCBA TORONTO WEBSITE – CNY BALL SECTION
BRAND MENTION ON SOCIAL MEDIA PLATFORMS
---
DESSERT TABLE SPONSOR
SPECIAL NOTICE ON DESSERT TABLE
SPECIAL MENTION IN PROGRAMME BOOK
CORPORATE BANNER DISPLAY IN RECEPTION AREA
CORPORATE LOGO IN PROGRAMME BOOK
INCLUDE LOGO IN OUR ROLLING "THANK YOU" SLIDESHOW OF SPONSOR LOGOS
ACTIVE CORPORATE LOGO ON ALL HKCBA 2020 CNY BALL PROMOTIONAL MATERIALS, LINKING TO SPONSORS WEBSITE
SPONSORS CORPORATE LOGO ON HKCBA TORONTO WEBSITE – CNY BALL SECTION
BRAND MENTION ON SOCIAL MEDIA PLATFORMS
---
LAISEE, GOD OF FORTUNE SPONSOR

USE OF CORPORATE LAI SEE ENVELOPES
PARTICIPATION IN EYE DOTTING CEREMONY
SPECIAL MENTION IN PROGRAMME BOOK
CORPORATE BANNER DISPLAY IN RECEPTION AREA
CORPORATE LOGO IN PROGRAMME BOOK
INCLUDE LOGO IN OUR ROLLING "THANK YOU" SLIDESHOW OF SPONSOR LOGOS
ACTIVE CORPORATE LOGO ON ALL HKCBA 2020 CNY BALL PROMOTIONAL MATERIALS, LINKING TO SPONSORS WEBSITE
SPONSORS CORPORATE LOGO ON HKCBA TORONTO WEBSITE – CNY BALL SECTION
BRAND MENTION ON SOCIAL MEDIA PLATFORMS
---
PHOTOGRAPHY SPONSOR

PARTICIPATION IN EYE DOTTING CEREMONY
BANNER/SIGNAGE IN PHOTOGRAPHY AREA
LOGO ON INDIVIDUAL PHOTOGRAPHY CARDS
SPECIAL MENTION IN PROGRAMME BOOK
CORPORATE BANNER DISPLAY IN RECEPTION AREA
INCLUDE LOGO IN OUR ROLLING "THANK YOU" SLIDESHOW OF SPONSOR LOGOS
ACTIVE CORPORATE LOGO ON ALL HKCBA 2020 CNY BALL PROMOTIONAL MATERIALS, LINKING TO SPONSORS WEBSITE
SPONSORS CORPORATE LOGO ON HKCBA TORONTO WEBSITE – CNY BALL SECTION
BRAND MENTION ON SOCIAL MEDIA PLATFORMS
---
GAMES TABLE SPONSOR
SIGNAGE IN GAMES TABLE AREA
PARTICIPATION IN EYE DOTTING CEREMONY
SPECIAL MENTION IN PROGRAMME BOOK
CORPORATE BANNER DISPLAY IN RECEPTION AREA
INCLUDE LOGO IN OUR ROLLING "THANK YOU" SLIDESHOW OF SPONSOR LOGOS
ACTIVE CORPORATE LOGO ON ALL HKCBA 2020 CNY BALL PROMOTIONAL MATERIALS, LINKING TO SPONSORS WEBSITE
SPONSORS CORPORATE LOGO ON HKCBA TORONTO WEBSITE – CNY BALL SECTION
BRAND MENTION ON SOCIAL MEDIA PLATFORMS
---
COAT CHECK SPONSOR

SIGN ON COAT CHECK COUNTER
CORPORATE LOGO IN PROGRAMME BOOK
INCLUDE LOGO IN OUR ROLLING "THANK YOU" SLIDESHOW OF SPONSOR LOGOS
ACTIVE CORPORATE LOGO ON ALL HKCBA 2020 CNY BALL PROMOTIONAL MATERIALS, LINKING TO SPONSORS WEBSITE
SPONSORS CORPORATE LOGO ON HKCBA TORONTO WEBSITE – CNY BALL SECTION
BRAND MENTION ON SOCIAL MEDIA PLATFORMS
---
TICKET SPONSOR

LOGO AND INFORMATION ON REVERSE OF TICKETS
CORPORATE LOGO IN PROGRAMME BOOK
INCLUDE LOGO IN OUR ROLLING "THANK YOU" SLIDESHOW OF SPONSOR LOGOS
ACTIVE CORPORATE LOGO ON ALL HKCBA 2020 CNY BALL PROMOTIONAL MATERIALS, LINKING TO SPONSORS WEBSITE
SPONSORS CORPORATE LOGO ON HKCBA TORONTO WEBSITE – CNY BALL SECTION
BRAND MENTION ON SOCIAL MEDIA PLATFORMS
---
GOLD CORPORATE TABLE SPONSOR (AVAILABLE)
$3,000 plus HST
ONE (1) CORPORATE TABLE OF TEN – PRIME FRONT ROW LOCATION
SPECIAL MENTION IN PROGRAMME BOOK
CORPORATE BANNER DISPLAY IN RECEPTION AREA
PRIME (WATERFRONT FIRST ROW) TABLE PLACEMENT
CORPORATE LOGO IN PROGRAMME BOOK
INCLUDE LOGO IN OUR ROLLING "THANK YOU" SLIDESHOW OF SPONSOR LOGOS
ACTIVE CORPORATE LOGO ON ALL HKCBA 2020 CNY BALL PROMOTIONAL MATERIALS, LINKING TO SPONSORS WEBSITE
SPONSORS CORPORATE LOGO ON HKCBA TORONTO WEBSITE – CNY BALL SECTION
BRAND MENTION ON SOCIAL MEDIA PLATFORMS
LUNCH AND LEARN WORKSHOP OPPORTUNITY
VISIT SPONSOR'S OFFICE BY HKCBA EXECUTIVE COMMITTEE MEMBERS
| | | |
| --- | --- | --- |
| | | |
| | | |
| | | |
---
SILVER CORPORATE TABLE SPONSOR (AVAILABLE)
$2,800 plus HST
ONE (1) CORPORATE TABLE OF TEN – PROMINENT (SECOND ROW) TABLE PLACEMENT
SPECIAL MENTION IN PROGRAMME BOOK
CORPORATE BANNER DISPLAY IN RECEPTION AREA
CORPORATE LOGO IN PROGRAMME BOOK
INCLUDE LOGO IN OUR ROLLING "THANK YOU" SLIDESHOW OF SPONSOR LOGOS
ACTIVE CORPORATE LOGO ON ALL HKCBA 2020 CNY BALL PROMOTIONAL MATERIALS, LINKING TO SPONSORS WEBSITE
SPONSORS CORPORATE LOGO ON HKCBA TORONTO WEBSITE – CNY BALL SECTION
BRAND MENTION ON SOCIAL MEDIA PLATFORMS
LUNCH AND LEARN WORKSHOP OPPORTUNITY
VISIT SPONSOR'S OFFICE BY HKCBA EXECUTIVE COMMITTEE MEMBERS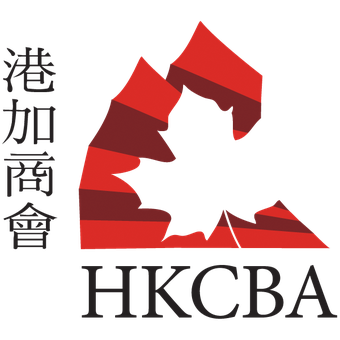 8432 Leslie St, Thornhill, ON L3T 7M6, Canada