Event Details
THE HONG KONG-CANADA BUSINESS ASSOCIATION
TORONTO GTA SECTION
2019 HKCBA 35th Annual Chinese New Year Ball





Sheraton Parkway Toronto North | 600 Highway 7, Richmond Hill
6:00 pm Reception | 7:30 pm Dinner | Formal Attire

Join the "HKCBA Family" and Friends for a Night of Fun and Celebration, and chances to win lots of Great Prizes:
Champagne and Dim Sum Reception with Traditional Chinese Games
Traditional Lion Dance
Our special fusion dinner - combining the best from the East and the West
Michael Vieira Band
Returning to the stage – our celebrity hosts and MC's Teresa Kruze and Jeffrey Shek.
Lucky and Table Draws
Silent Auctions
Prices
Individuals: $220
Table of 10: $2200
Corporate Table - Gold: $3000
Corporate Table - Silver: $2800
Testimonial from one of our guests attended last year's HKCBA Chinese New Year Ball:
" It was such a phenomenal event. My exposure to Chinese culture is quite limited, and in one night, I experienced so much and gained so much enrichment. My daughter, who knew far less about Chinese culture than I, really enjoyed the experience, and I even got her to step out of her comfort zone and try different Chinese delicacies! I filmed some of the show and have shown friends and family, as it was so elaborate and spectacular. Once again, thank you so much for the opportunity and count us in again for the next one! " - R.T
REGISTER NOW with Early BIRD PRICING HERE!
Any questions – please email toronto@hkcba.com
THE HONG KONG-CANADA BUSINESS ASSOCIATION
TORONTO GTA SECTION
9 Temperance Street, 2nd Floor, Toronto, Ontario M5H 1Y6
Tel: (416) 366-2642 Fax: (416) 366-1569 Email: toronto@hkcba.com



Sheraton Parkway Toronto North | 600 Highway 7, Richmond Hill
6:00 pm Reception | 7:30 pm Dinner | Formal Attire

Partnership Opportunities Here
---
TITLE PARTNER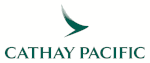 GRAND PRIZE
TWO PREMIUM ECONOMY RETURN TICKETS: TORONTO – HONG KONG
PARTICIPATION IN EYE DOTTING CEREMONY
SPECIAL MENTION IN PROGRAMME BOOK
CORPORATE BANNER DISPLAY – RECEPTION AND DINNER AREAS
SPECIAL NOTICE ON ALL TABLES INCLUDE LOGO IN OUR ROLLING "THANK YOU" SLIDESHOW OF PARTNER LOGOS ETC.
ACTIVE CORPORATE LOGO ON ALL HKCBA CNY BALL PROMOTIONAL MATERIALS – LINKING TO PARTNER'S WEBSITE
PARTNER'S CORPORATE LOGO ON HKCBA WEBSITE – CNY BALL SECTION
LUNCH & LEARN WORKSHOP PARTICIPATION OPPORTUNITY
BRAND MENTION ON SOCIAL MEDIA PLATFORMS
VISIT PARTNER'S OFFICE BY HKCBA EXECUTIVE COMMITTEE MEMBERS
---
THEME PARTNER
$10,000.00 plus HST
"CELEBRATING THE YEAR OF THE PIG" THEME PRESENTATION/DISPLAY
TWO (2) CORPORATE TABLES OF 10 - PRIME FRONT ROW LOCATION
PARTICIPATION IN EYE DOTTING CEREMONY
SPECIAL MENTION IN PROGRAMME BOOK
CORPORATE BANNER – RECEPTION AND DINNER AREAS
SPECIAL NOTICE ON ALL TABLES
CORPORATE LOGO IN PROGRAMME BOOK
SPECIAL NOTICE ON ALL TABLES INCLUDE LOGO IN OUR ROLLING "THANK YOU" SLIDESHOW OF PARTNER LOGOS ETC. ACTIVE CORPORATE LOGO ON ALL HKCBA CNY BALL PROMOTIONAL MATERIALS – LINKING TO PARTNER'S WEBSITE
PARTNER'S CORPORATE LOGO ON HKCBA WEBSITE – CNY BALL SECTION
LUNCH & LEARN WORKSHOP OPPORTUNITY
BRAND MENTION ON SOCIAL MEDIA PLATFORMS
VISIT PARTNER'S OFFICE BY HKCBA EXECUTIVE COMMITTEE MEMBERS
---
DIAMOND CORPORATE TABLE PARTNER
$ 5,000.00 plus HST
ONE (1) CORPORATE TABLE OF TEN – PRIME FRONT ROW LOCATION
PARTICIPATION IN EYE DOTTING CEREMONY
SPECIAL MENTION IN PROGRAMME BOOK
CORPORATE BANNER – RECEPTION AND DINNER AREAS
SPECIAL NOTICE ON ALL TABLES
INCLUDE LOGO IN OUR ROLLING "THANK YOU" SLIDESHOW OF PARTNER LOGOS ETC.
ACTIVE CORPORATE LOGO ON ALL HKCBA 2019 CNY BALL PROMOTIONAL MATERIALS – LINKING TO PARTNER'S WEBSITE
PARTNER'S CORPORATE LOGO ON HKCBA WEBSITE – CNY BALL SECTION
LUNCH & LEARN WORKSHOP PARTICIPATION OPPORTUNITY
BRAND MENTION ON SOCIAL MEDIA PLATFORMS
VISIT PARTNER'S OFFICE BY HKCBA EXECUTIVE COMMITTEE MEMBERS
---
LION DANCE PARTNER

CORPORATE TABLE OF TEN – PRIME LOCATION
PERSONAL PARTICIPATION IN EYE DOTTING CEREMONY
CORPORATE BANNER IN RECEPTION AREA
SPECIAL NOTICE/SIGNAGE AS MUTUALLY AGREED
LOGO IN BOOK PROGRAMME ​​​​​​
INCLUDE LOGO IN OUR ROLLING "THANK YOU" SLIDESHOW OF PARTNER LOGOS ETC.
VERBAL RECOGNITION AT THE BALL
---
BAND PARTNER
$ 2,000.00 plus HST
CORPORATE BANNER IN RECEPTION AREA
PARTICIPATION IN EYE DOTTING CEREMONY
SPECIAL MENTION IN PROGRAMME BOOK
SPECIAL NOTICE ON ALL TABLES
SIGNAGE ON BAND STAGE AREA
LOGO IN PROGRAMME BOOK
INCLUDE CORPORATE LOGO IN OUR ROLLING "THANK YOU" SLIDESHOW OF PARTNER LOGOS ETC.
ACTIVE CORPORATE LOGO ON ALL HKCBA 2019 CNY BALL PROMOTIONAL MATERIALS – LINKING TO PARTNERS WEBSITE
PARTNER'S CORPORATE LOGO ON HKCBA WEBSITE – CNY BALL SECTION
BRAND MENTION ON SOCIAL MEDIA PLATFORMS
---
CREATIVE DESIGN & PRINTING PARTNER


PARTICIPATION IN EYE DOTTING CEREMONY
SPECIAL MENTION IN PROGRAMME BOOK
CORPORATE BANNER IN RECEPTION AREA
CORPORATE LOGO IN PROGRAMME BOOK
INCLUDE LOGO IN OUR ROLLING "THANK YOU" SLIDESHOW OF PARTNER LOGOS ETC.
ACTIVE CORPORATE LOGO ON ALL HKCBA 2019 CNY BALL PROMOTIONAL MATERIALS – LINKING TO PARTNERS WEBSITE
PARTNER'S CORPORATE LOGO ON HKCBA WEBSITE – CNY BALL SECTION
BRAND MENTION ON SOCIAL MEDIA PLATFORMS
---
TABLE CENTRE PIECE PARTNER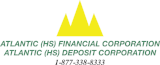 $2,000.00 plus HST
SPECIAL NOTICE ON ALL CENTRE PIECES
PARTICIPATION IN EYE DOTTING CEREMONY
SPECIAL MENTION IN PROGRAMME BOOK
CORPORATE BANNER IN RECEPTION AREA
CORPORATE LOGO IN PROGRAMME BOOK
INCLUDE LOGO IN OUR ROLLING "THANK YOU" SLIDESHOW OF PARTNERS LOGOS ETC.
ACTIVE CORPORATE LOGO ON ALL HKCBA 2019 CNY BALL PROMOTIONAL MATERIALS – LINKING TO PARTNERS WEBSITE
PARTNER'S CORPORATE LOGO ON HKCBA WEBSITE – CNY BALL SECTION
BRAND MENTION ON SOCIAL MEDIA PLATFORMS
---
ENTERTAINMENT PARTNER
$2,000.00 plus HST
SIGNAGE IN MAIN STAGE AREA
PARTICIPATION IN EYE DOTTING CEREMONY
SPECIAL MENTION IN PROGRAMME BOOK
CORPORATE BANNER IN RECEPTION AREA
LOGO IN PROGRAMME BOOK
INCLUDE LOGO IN OUR ROLLING "THANK YOU" SLIDESHOW OF PARTNERS LOGOS ETC.
ACTIVE CORPORATE LOGO ON ALL HKCBA 2019 CNY BALL PROMOTIONAL MATERIALS – LINKING TO PARTNERS WEBSITE
PARTNER'S CORPORATE LOGO ON HKCBA WEBSITE – CNY BALL SECTION
BRAND MENTION ON SOCIAL MEDIA PLATFORMS
---
HOUSE PRODUCTION PARTNER
$2,000.00 plus HST
PARTICIPATION IN EYE DOTTING CEREMONY
SPECIAL MENTION IN PROGRAMME BOOK
CORPORATE BANNER IN RECEPTION AREA
LOGO IN PROGRAMME BOOK
INCLUDE LOGO IN OUR ROLLING "THANK YOU" SLIDESHOW OF PARTNER LOGOS ETC.
ACTIVE CORPORATE LOGO ON ALL HKCBA 2019 CNY BALL PROMOTIONAL MATERIALS – LINKING TO PARTNERS WEBSITE
PARTNER'S CORPORATE LOGO ON HKCBA WEBSITE – CNY BALL SECTION
BRAND MENTION ON SOCIAL MEDIA PLATFORMS
---
DESSERT TABLE PARTNER
$1,500.00 TABLE PARTNER
SPECIAL NOTICE ON DESSERT TABLE
SPECIAL MENTION IN PROGRAMME BOOK
CORPORATE BANNER IN RECEPTION AREA
LOGO IN PROGRAMME BOOK
INCLUDE LOGO IN OUR ROLLING "THANK YOU" SLIDESHOW OF PARTNER LOGOS ETC.
ACTIVE CORPORATE LOGO ON ALL HKCBA 2019 CNY BALL PROMOTIONAL MATERIALS – LINKING TO PARTNERS WEBSITE
PARTNER'S CORPORATE LOGO ON HKCBA WEBSITE – CNY BALL SECTION
BRAND MENTION ON SOCIAL MEDIA PLATFORMS
---
LAISEE, GOD OF FORTUNE PARTNER

USE OF CORPORATE LAI SEE PACKETS
PARTICIPATION IN EYE DOTTING CEREMONY
SPECIAL MENTION IN PROGRAMME BOOK
CORPORATE BANNER IN RECEPTION AREA
LOGO IN PROGRAMME BOOK
INCLUDE LOGO IN OUR ROLLING "THANK YOU" SLIDESHOW OF PARTNER LOGOS ETC.
ACTIVE CORPORATE LOGO ON ALL HKCBA 2019 CNY BALL PROMOTIONAL MATERIALS – LINKING TO PARTNERS WEBSITE
PARTNER'S CORPORATE LOGO ON HKCBA WEBSITE – CNY BALL SECTION
BRAND MENTION ON SOCIAL MEDIA PLATFORMS​​​
---
PHOTOGRAPHY PARTNER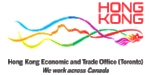 PARTICIPATION IN EYE DOTTING CEREMONY
BANNER/SIGNAGE IN PHOTOGRAPHY AREA
LOGO ON INDIVIDUAL PHOTOGRAPH CARDS
BOOK PROGRAMME SPECIAL MENTION IN
CORPORATE BANNER IN RECEPTION AREA
INCLUDE LOGO IN OUR ROLLING "THANK YOU" SLIDESHOW OF PARTNER LOGOS ETC.
ACTIVE CORPORATE LOGO ON ALL HKCBA 2019 CNY BALL PROMOTIONAL MATERIALS – LINKING TO PARTNERS WEBSITE
PARTNER'S CORPORATE LOGO ON HKCBA WEBSITE – CNY BALL SECTION
BRAND MENTION ON SOCIAL MEDIA PLATFORMS
---
COAT CHECK PARTNER

SIGN ON COAT CHECK COUNTER
LOGO IN PROGRAMME BOOK
INCLUDE LOGO IN OUR ROLLING "THANK YOU" SLIDESHOW OF PARTNER LOGOS ETC.
ACTIVE CORPORATE LOGO ON ALL HKCBA 2019 CNY BALL PROMOTIONAL MATERIALS – LINKING TO PARTNERS WEBSITE
BRAND MENTION ON SOCIAL MEDIA PLATFORMS
PARTNER'S CORPORATE LOGO ON HKCBA WEBSITE – CNY BALL SECTION
---
TICKET PARTNERS (two) - 2/2


$500.00 plus HST
LOGO, INFORMATION ON REVERSE OF TICKETS
LOGO IN PROGRAMME BOOK
INCLUDE LOGO IN OUR ROLLING "THANK YOU" SLIDESHOW OF SPONSOR LOGOS ETC.
ACTIVE CORPORATE LOGO ON ALL HKCBA 2019 CNY BALL PROMOTIONAL MATERIALS – LINKING TO PARTNERS WEBSITE
BRAND MENTION ON SOCIAL MEDIA PLATFORMS
PARTNER'S CORPORATE LOGO ON HKCBA WEBSITE – CNY BALL SECTION
---
GOLD CORPORATE TABLE PARTNER
$ 3,000.00 Plus HST
CORPORATE TABLE OF TEN – PRIME FRONT ROW LOCATION
SPECIAL MENTION IN PROGRAMME BOOK
CORPORATE BANNER IN RECEPTION AREA
PRIME (WATERFRONT FIRST ROW) TABLE PLACEMENT
LOGO IN PROGRAMME BOOK
INCLUDE LOGO IN OUR ROLLING "THANK YOU" SLIDESHOW OF PARTNER LOGOS ETC.
ACTIVE CORPORATE LOGO ON ALL HKCBA 2019 CNY BALL PROMOTIONAL MATERIALS – LINKING TO PARTNERS WEBSITE
PARTNER'S CORPORATE LOGO ON HKCBA WEBSITE – CNY BALL SECTION
BRAND MENTION ON SOCIAL MEDIA PLATFORMS
LUNCH & LEARN WORKSHOP OPPORTUNITY
VISIT PARTNER'S OFFICE BY HKCBA EXCECUTIVE COMMITTEE MEMBERS
---
SILVER CORPORATE TABLE PARTNER
$ 2,800.00 plus HST
CORPORATE TABLE OF TEN – PROMINENT (SECOND ROW) TABLE PLACEMENT
SPECIAL MENTION IN PROGRAMME BOOK
CORPORATE BANNER IN RECEPTION AREA
LOGO IN PROGRAMME BOOK
INCLUDE CORPORATE LOGO IN OUR ROLLING "THANK YOU" SLIDESHOW OF PARTNER LOGOS ETC.
ACTIVE CORPORATE LOGO ON ALL HKCBA 2019 CNY BALL PROMOTIONAL MATERIALS – LINKING TO PARTNERS WEBSITE
PARTNER'S CORPORATE LOGO ON HKCBA WEBSITE – CNY BALL SECTION
BRAND MENTION ON SOCIAL MEDIA PLATFORMS
LUNCH & LEARN WORKSHOP OPPORTUNITY
VISIT PARTNERS OFFICE BY HKCBA EXCECUTIVE COMMITTEE MEMBERS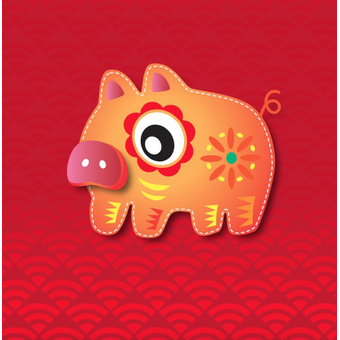 600 Hwy 7, Richmond Hill, ON L4B 1B2